LATE NIGHT has always been so competitive and each host is amazing for their own reasons.I mean Fallon is a clown,Conan is so whitey, Kimmel got a gift to make the world do crazy viral things..like telling your kids u ate their Halloween candy !Soo funny.
Well according to the new ratings, the top dog is Stephan Colbert. He takes the top spot from Jimmy Fallon and one of the main reasons for this is because of his politically driven humor.Stephan bashes trump all the time and is something Jimmy avoids.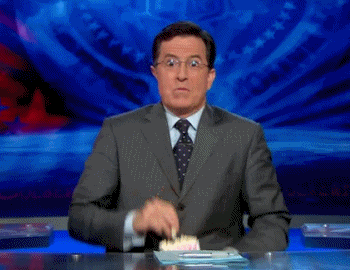 Jimmy has seen his audience fall from more than one million viewers each night a year ago to fewer than 250,000 viewers last week
Stephan is hilarious and I always loved him on the Daily Show and the Colbert Report but I do want to see Jimmy Fallon make a comeback. I love his musical connection and hilarious games but the battle should be fun to watch for everyone no matter who's side your on. 
Who's your favourite and why??
Aron