SO if you have bought or are thinking of buying the new Smart luggage..it may not be a  smart ideA.
This Smart luggage that can charge phones or be driven around the airport  and are hot ticket items this holiday, but airlines like delta and American Airline are not gonna let you board with it, due to the battery and potential safety concerns.
For now Air Canada has said it is their policy to accept this luggage but only if the battery is removed and carried on separately.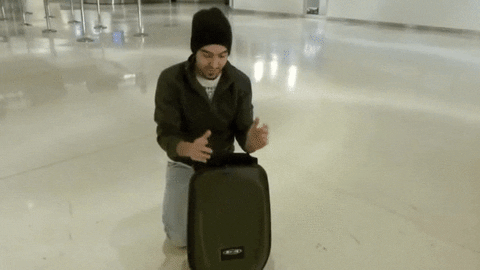 Full details of the story and how it can affect you in the link below.
Airlines are banning 'smart' luggage – here's what you need to know
How many more things do we need to charge our phone really and truly?
Aron