If you can't beat em you join em!!
South Korea has proposed fielding a joint women's ice hockey team with North Korea at next month's Winter Olympics, days after Pyongyang agreed to send a huge team to the Games.
This is the first high-level contact between the neighbours for more than two years. The locker room conversation between the ladies of both sides will be very interesting
.All I know is that I am  happy women's hockey is still in the Olympics regardless of our domination along side the US and that its other countries responsibility to step up their game!! You don't just remove the sport because the competitive is to one sided, lets remove marathons because Kenya wins to much.NO !!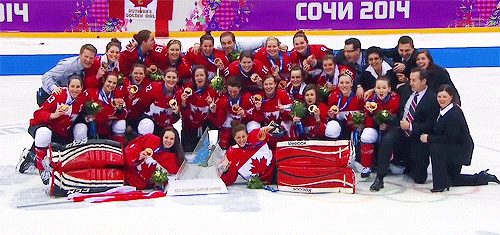 So we will see you ice on the ice ..and no mercy…We will let you have what ever medal comes after GOLD 🙂
-Aron