Music's biggest night was a success over-all in my opinion even though viewership is said to be at a new low.
There were a few cringe worthy moments, I did feel the James Corden NYC subway karaoke bit went on a bit long and wasn't all that funny but they awards winners were on point to me.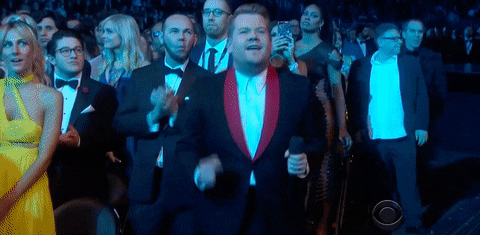 Bruno Mars was the BIG winner  but I appreciated the best rock performance going to the late Leonard Cohen.
They had an amazing tribute to the fallen artist's of 2017 and it really just blew my mind about how many people we lost that we did not hear about. So many influential people that made such and impact! This really had me thinking about the legends we still have the opportunity to see… that we take for granted, myself included.
The best performance for me went to Sir Elton John and Miley Cyrus, he sounded great and she held her own with the 8 time Grammy winner. He is going on his FINAL world tour and this really had me paying a bit more attention and appreciated the rendition of "Tiny Dancer" all the more.
From losing Gord, Chris Cornell, Prince, Tom Petty and list seemed to go on and on, its nice to see we still have so many legends still among us and we should appreciate that a bit more!
-Aron